Humanize the customer service team. It's easy for them to feel unimportant or ignored. In my career, I've heard versions of "I want to talk to a real person, not a robot!" from customers many times. Research shows that our brains are finely tuned to recognize faces, and having other people around tends to create more cooperative behaviors (even just a poster of a face has that effect).
Redesign of Customer Service Pages
There is no single perfect design for a contact page, because every customer needs help with something different, and the information you want to give them can change over time. To solve this, several companies use "adaptive" contact pages that address more unique customer requests. While some companies distinguish between self service knowledge bases and active support, at minimum, cross linking all your contact options helps people more easily find their way to a solution. The best support option for each customer depends on who they are, what their question is, and what resources the company has available to help them. For example, a customer who needs to reset their password is better served by a simple help document than by potentially waiting hours for an email reply with the same information in it. That's why I have created a sticky bar so the user has access to the customer service bar at all times.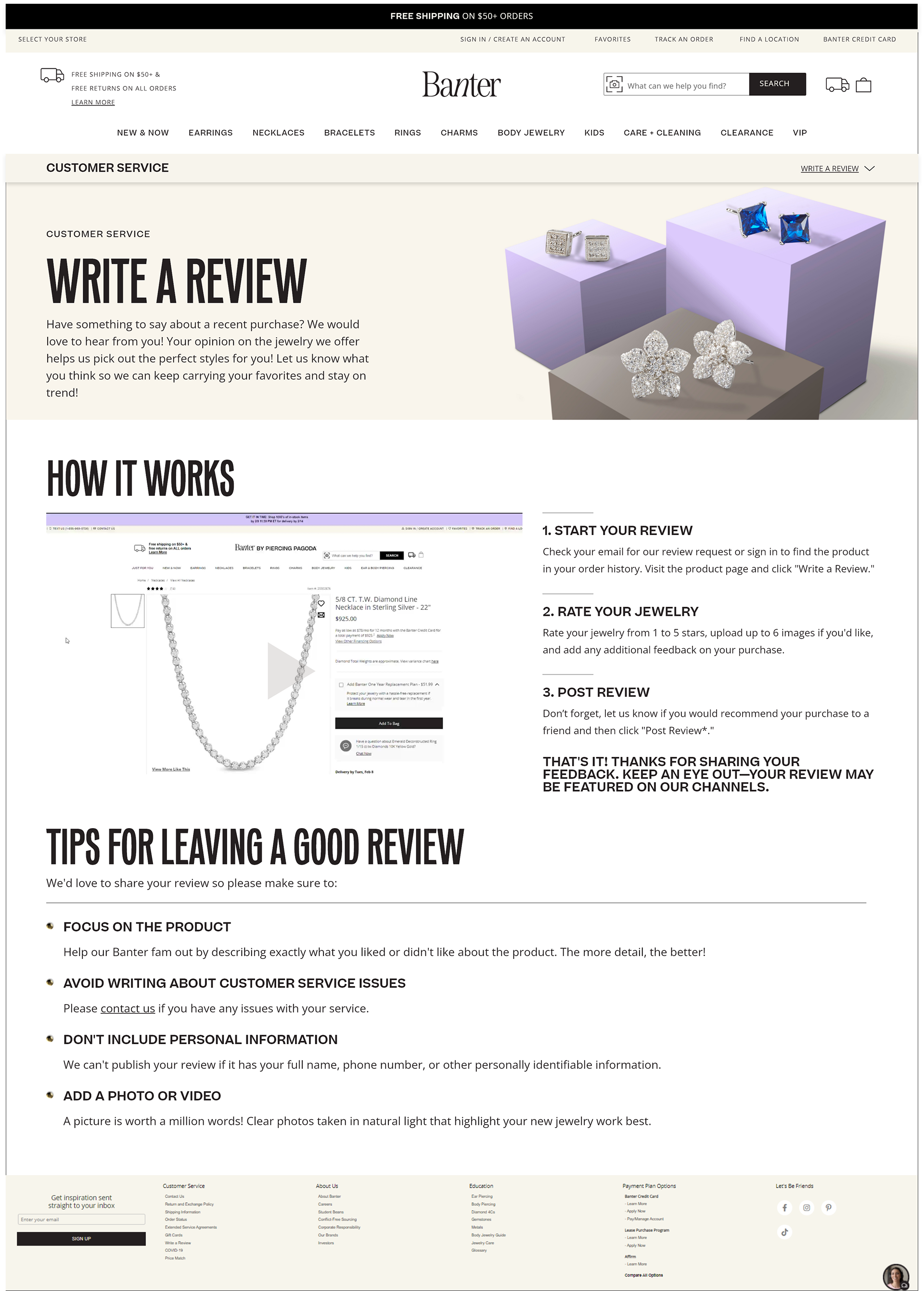 As part of the redesign and refresh of Banter, I was responsible for creating and facilitating the Banter style guide to omni-channel branding allowing for a more consistent and impactful customer experience.